UPDATE ON 13.03.2020:
The EAMT annual conference in Lisbon 2020 was postponed on the week of November 2 to 6, 2020. Exact dates will be announced soon. In light of the current COVID-19 outbreak in Europe and subsequent travel and congregation restrictions being imposed by governments, the EAMT team felt the best solution would be to act without further delay and find a date later in the year.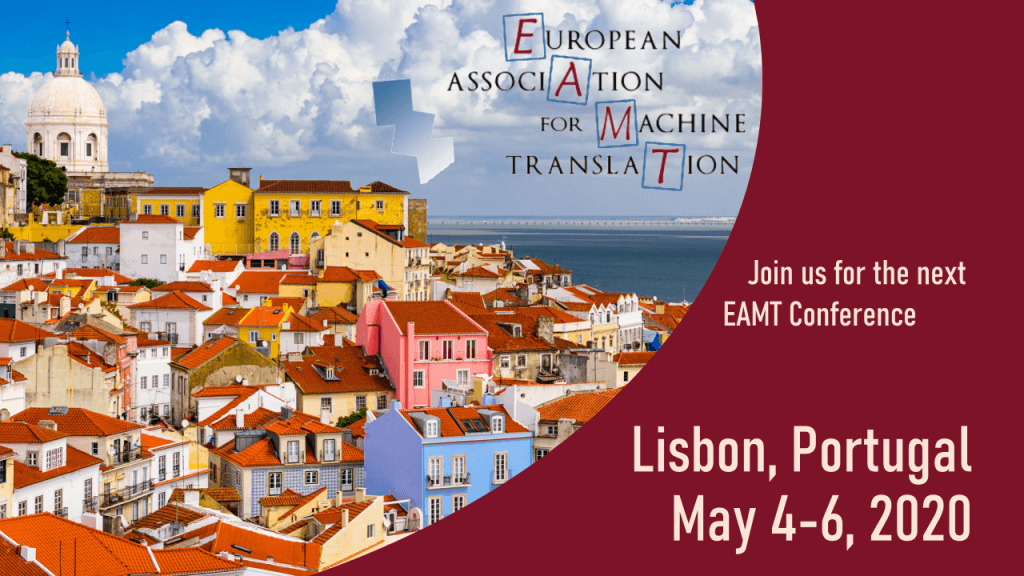 text&form is once again proud to sponsor the annual conference of the European Association for Machine Translation ( EAMT ) which takes place in Lisbon on 4th -6th May this year.
Papers can be submitted until 6th March so there is still time to take advantage of a great opportunity to share your machine translation experiences, challenges and successes. This event brings together stakeholders from across MT community and offers a unique platform for the exchange of ideas and understanding.
Learn more