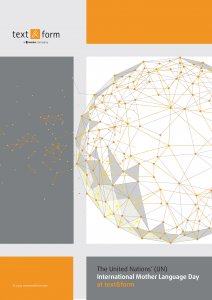 Canopée, Courriel,
花好月圆
,
Wonne, Cachivache, Ephemeral, с подвыподвертом
,
 Verschlimmbessern.
We have many different
mother languages
here at
text&form
and these are a few of our favorite words in those languages. To read more about untranslatable words, the langauges we dream in and which proverbs we like the best, please click on this link.