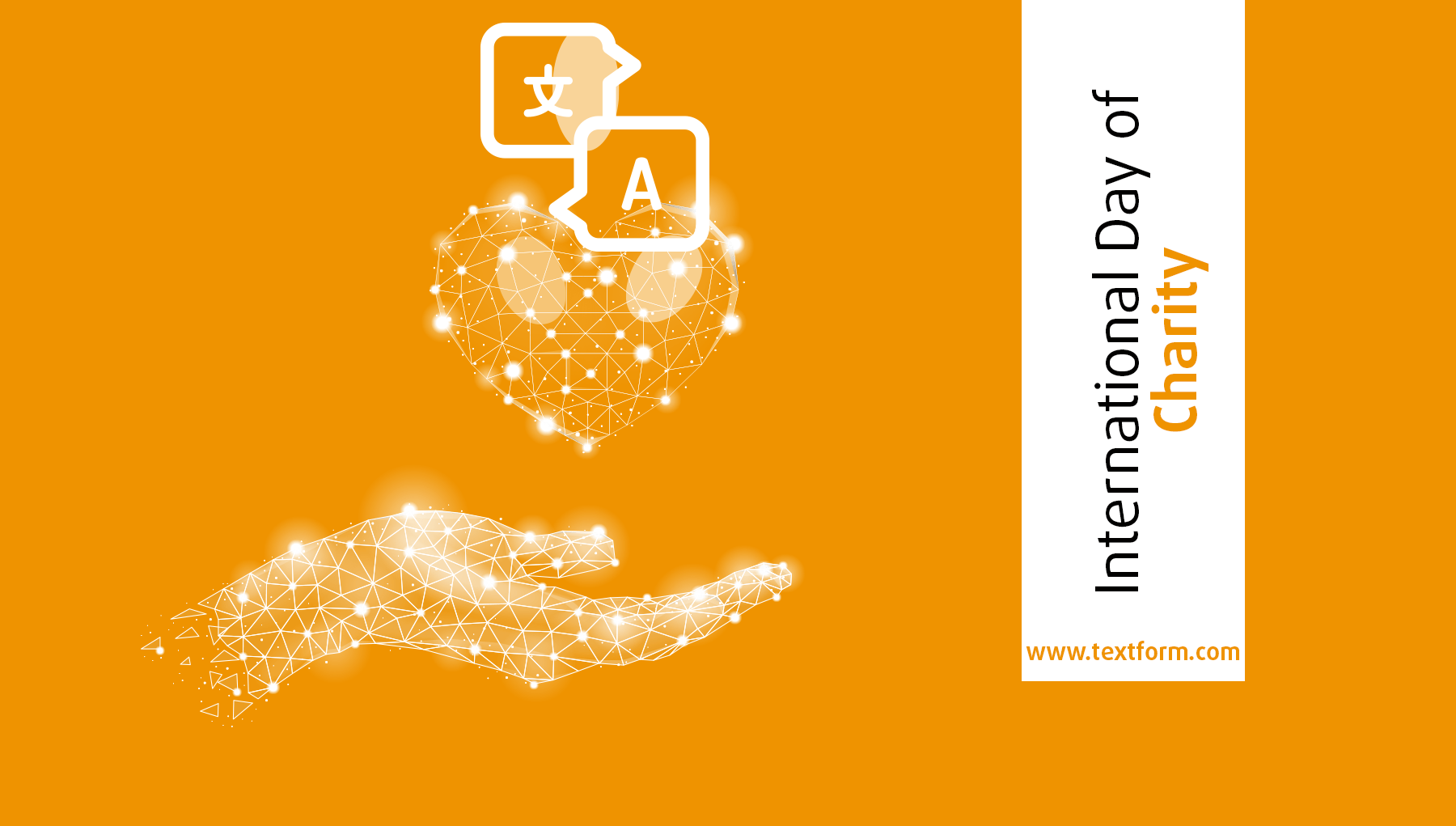 5th September is the United Nations International Day of Charity, established to bring awareness of the value of helping others 'through volunteer and philanthropic activities' and therefore a good opportunity for us here at text&form to take a look at how linguists and the language industry contribute to the global aid and volunteering effort. 
The date of 5th September marks the anniversary of the death of Mother Teresa of Calcutta, who was awarded the Nobel Peace Prize for her contribution to helping the poor and sick of not only Calcutta, but many people all over the world. Being Albanian by birth and then having lived and worked in India, Mother Teresa spoke several languages fluently including Bengali, Hindi and English, and evidently recognised the necessity of adapting her language in order to reach those in need. Her often spoken about gift of communication was undoubtedly helped by her ability to speak multiple languages. 
The role of language in humanitarian work should not be underestimated. Ensuring that vital information can be accessed by those who need it most, in a language they understand, is key. World events over the course of 2020 have emphasised this more than ever and there has been a huge effort from the language sector to make Covid-19 health information freely available in as many languages as possible. The Endangered Languages project has created information in over 500 tongues and other similar schemes are in place. Making sure minority languages are represented is a priority and even translating a phrase as simple in English as 'social distancing' can be have serious health implications if not nuanced correctly. 
Translator without Borders is one of the most prominent language charities and works 'towards a world where knowledge knows no language barriers'. Their projects focus on providing translation and interpretation as part of the response to humanitarian crisis and building translation capacity at local level. Translators without Borders also places great emphasis on using language technology to bridge the language divide and increase the digital presence of marginalised languages using machine learning systems. TWB relies on volunteer translators to produce its millions of translated words and encourages those fluent in at least one other language to join them. 
Volunteer translators play an essential role in helping many other organisations across the world. The UN asks for as little as a few hours per week of a translator's time to help in its global projects and the Global Voices organisation counts on volunteer linguists to makes its stories available in as many languages as possible. Not unsurprisingly Wikipedia is also reliant on volunteer translators to help make its content obtainable in more than just the handful of dominant world languages and particularly encourages students to participate in its effort to bring information to the global community. 
A more recent addition to the campaign to eliminate language barriers is the mobile phone app, Tarjimly. Developed by MIT students and founded in response to the crisis in Syria, Tarjimly aims to link the world's 3 billion multilinguals to the 65 million displaced and also uses machine learning technology to connect remote volunteer translators to refugees, asylum seekers and humanitarian workers.  
Many other organisations rely on offers of help from language professionals and with growing numbers of displaced people across the globe, the need for linguistic resources is ever increasing. Donating translated words helps to improve access to vital information and services in times of crisis for people who may feel alone and isolated and with rapidly advancing technology, volunteering can easily done from the comfort of your own home. Plenty of reasons then for those of us with ability in languages, to offer help.